Our Practitioners
Dr. Krista Borrowman
Dr. Krista Borrowman graduated from Queen's University in 1997 with a degree in Kinesiology and a degree in Biology. Knowing she wanted to be part of the health field and aiming for some flexibility in a career with raising a family, she went on to graduate from the Canadian Memorial Chiropractic College in 2001.
Looking to escape the congestion of Toronto, Dr. Borrowman and her husband moved to Halifax and established Kingswood Chiropractic Health Centre in November of 2002. Dr. Borrowman enjoys living and working in Kingswood and has three busy boys and a little girl. She tries to promote and encourage an active lifestyle and has completed two marathons.
Ericka Hale, RMT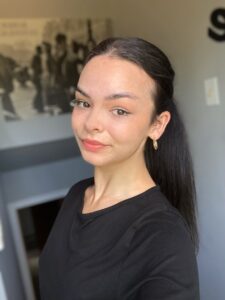 Erika graduated with honours from the 2200 hour RMT program at Eastern College in January of 2020.
Since starting out her new career, she has experience in a variety of techniques, including swedish massage, trigger point therapy, myofascial release, and cupping.
Erika believes massage can benefit everyone, and tailors assessment and treatment plans specific to the short term and long term needs for each client.
In her spare time she loves being outdoors and practicing yoga. She looks forward to practicing and meeting everyone at Kingswood Chiropractic Health Center!