Welcome to Our Practice
The Kingswood Chiropractic Health Centre is dedicated to helping our clients Achieve Balance, through offering services in chiropractic medicine and massage therapy. Use this site to learn more about how we can help, whether you're dealing with an injury, wanting to just feel better, or get help to stay healthy while juggling your busy life. Look around, and give us a call to discuss how we can help you.
Kingswood Chiropractic COVID-19 Plan
After 11 long weeks, we are very happy to announce that as of June 5th we are re-opening for chiropractic, massage and acupuncture treatments. We have missed seeing you!
When we open, things will need to run a little differently as we ensure we are following all public health and safety measures. The staff and practitioners have worked hard to make sure all guidelines go above and beyond provincial recommendations as your safety is our top priority.
Pre-Appointment Screening
When you book an appointment either online or via phone, you will be asked several health screening questions, including  if you are experiencing a fever, cough, breathing difficulties and/or have had unprotected exposure to someone who has tested positive for Covid-19.
Cancellation Policy
 If you are unwell, please cancel your appointment.  For now, we are waiving our cancellation policy. You will not be billed for cancelling, even within 24 hours of your appointment time.
Social Distancing
Ensuring social distancing means directing patient flow as carefully as possible.  We are asking people to be punctual for appointments. Upon arrival, please check in on-line (see below), call the office, or park in the spaces directly in front of the clinic and remain in your car until you are called, waved in, or until your appointment time. 
If you are early, please remain in your car.  
If you are running behind, please call the front desk and we will direct you how to proceed. Making up time and switching patients around will be difficult to do at this time. We may need to reschedule your appointment or shorten your treatment time.
We have enabled online self check -in to tell us you are in the parking lot: kingswoodchiropractic.janeapp.com/checkin
On Arrival
As you enter or exit the clinic, please use the hand sanitizer at the front desk.
You will be asked to initial a consent and screening form each time you visit the clinic, which states you are not unwell, and have not recently been in contact with someone with active Covid-19.
You will be directed into a treatment room.  Your room will have already been sanitized before you arrive. You will be asked to set belongings on the metal chair in the treatment room. 
Masks & PPE
Because social distancing is impossible within the treatment room, we are requesting patients to wear a mask of your choice. If you have forgotten one, the clinic has medical-grade masks which will be supplied to you for a $1.00 charge.
Your practitioner will be wearing protective gear as set out by her provincial association guidelines and by the Nova Scotia Department of Health. The practitioner washes her hands immediately before and after every treatment. You may request the practitioner to wear gloves if you prefer.
Payments and Rebooking
Payment be made with debit/credit via our touchless tap systems or via e-transfer. We prefer not to deal with cash at this time.  Receipts will be provided via email. 
As previously, you may rebook with the receptionist or with our online booking system.
These changes and new policies we are all experiencing seem daunting, but will become easier with time as we all get comfortable with the new patterns. If you have any questions, please ask us!
We are looking forward to seeing all of our patients and catching up! 
Krista Borrowman DC · Andrea McCulloch RMT · Ariana Williams RMT · Stephanie Baker RMT · Susan Friesen Acu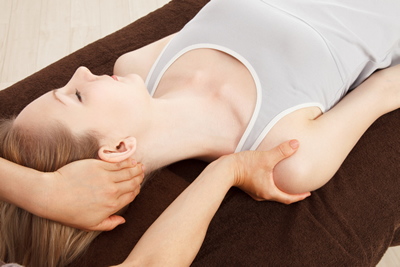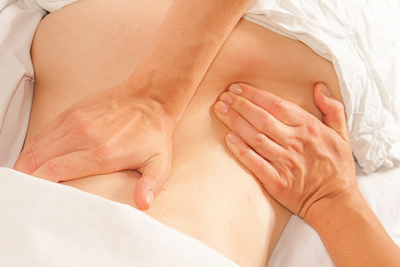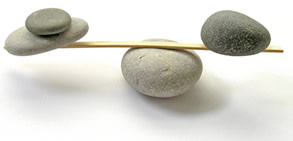 Achieve Balance
CHOOSING A BACKPACK Choose a backpack that is proportionate to body size and not larger than what is needed. The top of the backpack should not…
Adequate and restful sleep is an essential component of health, yet for many it is elusive. There are a number of common reasons for tossing and tu…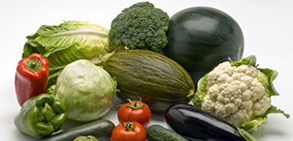 Nutrition & Healthy Eating
Want to lose weight? Looking for a different approach? Join the Spring session of the 12 Week Naturopathic Weight Loss Program guided by Naturo…
Here is a grain-free, dairy-free, egg-free recipe. Great for snacking, or if dairy is in your diet, on top of greek yogourt. Grain Free Granola …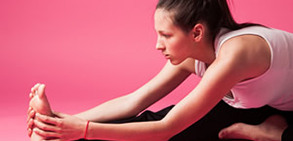 Exercise & Stretching
The Bluenose Marathon is just around the corner and there are lot's of great speakers lined up for the Speaker's Corner – including a panel featuri…
Co-operative support program to help integrate running as part of a healthy lifestyle Kingswood Chiropractic Health Centre is pleased to offer a m…